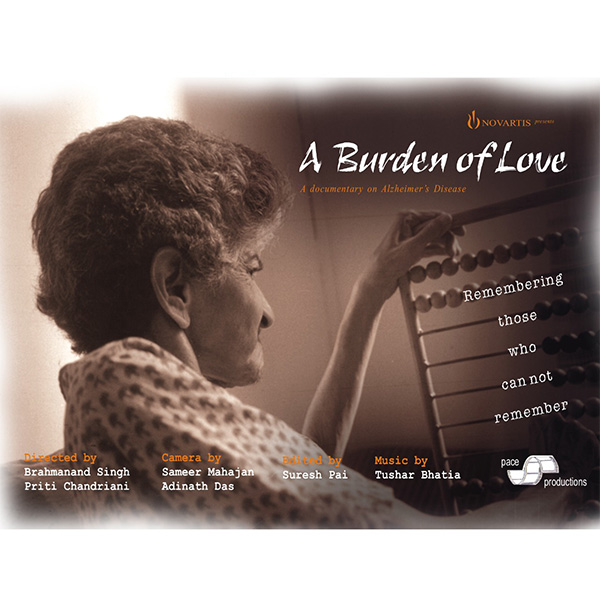 A Burden of Love – 1998
Alzheimer's Disease, the most common form of Dementia, involves an insidious and gradual deterioration of our various day-to-day functions — intellectual, physiological and emotional. It incapacitates the person progressively in the area of self-care and independent living.
Alzheimer's Disease thus has been described by many as the cruellest illness of the century. Its rate of occurrence, broadly estimated, is one out of twenty, in the sixty-plus age bracket. Which places the figure of expected victims in India, at over three million. Yet, it remains one of the least understood and often ignored ailment of old age in countless families.
"This 45 minute documentary seeks to explore the status of Alzheimer's Disease in the Indian context. Featuring many of those who suffer from it, their family members and caregivers and people from the medical fraternity, the film portrays aspects of this cruel illness with sensitivity and empathy. In the process, A Burden of Love also attempts to dispel myths and misconceptions and to highlight our social needs to manage this illness better.
Well received at International festivals
The documentary is the first of its kind to explore the status of Alzheimer's disease in India.– Bombay Times
A significant film towards creating awareness about this tragic illness…a comprehensive film. — Sunday Review — Times of India
Informative, engaging and often touching, this film is a must-view for anyone interested in human relationships in general and Alzheimer's Disease in particular.–Alzheimer's Disease International World Congress '98 Newsletter